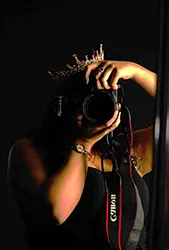 Soraya Fahmy
"The skills I gained with Little Seal gave me the confidence to direct a show at 19, something I had never thought I'd be able to do."
Soraya started theatre at 10 with EYT and later studied acting with The Little Seal Productions for it's first 2 years, in addition to helping run a children's camp.
After she finished school, Soraya moved to study at the University of Southampton where she joined the theatre society. After just a year and a half in the society, she has been a part of ten shows, working as an actor, producer and managing a show as a director.
On top of this, she was Theatre Group's Tours Officer on the 2022/23 committee. She raised over £3000 to take a sellout show up to the Edinburgh Festival Fringe.
Finally, during her third year, she has started working in the marketing department for a film and theatre production company.
None of this would have been possible without the genuine passion that Soraya has for these projects, which all began with Little Seal Productions.
Faith Zammit Camilleri
"During my time at Little Seal I gained so much experience in theatre, confidence in and out of classes and endless fun."
Little Seal has led me to be open minded about the theatre industry and directed me in finding my way in my studies, from seeing a production through the actor and director's point of view.
Acting and interacting in groups with other enthusiastic youths helped my communication skills with others in my everyday life.
From the experience I have gained, I am currently in my third year studying Film at the University of Kent. I have reached the role as Head of Editing in a University society, teaching and presenting workshops for other students and have been creating short films for the past two years.
Little Seal is a place for everyone to have so much fun and grow together equally being included in making theatre come to life on stage.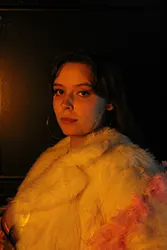 Eleanor Haigh
"Over the years Barry, director of Little Seal and Fish'n'Whiskers, has been a creative mentor in my life.
Hi there! I'm Eleanor Haigh and I've been involved with Fish'n'Whiskers and Little Seal for some time now!
It all began with having Barry as my LAMDA teacher for Grade 6. I went on to work with him in the pantomime production of 'Aladdin', where Barry was my director. Then I got the honor of performing as Catherine in Tennessee Williams' 'Suddenly Last Summer' with Little Seal which changed my life and gave me so many tools that I still carry with me and use today. I also was given a great opportunity to work for Fish'n'Whiskers for their summer school as a team leader.
Over the years Barry, director of Little Seal and Fish'n'Whiskers, has been a creative mentor in my life and I'm so grateful for all the work we have done together!
After such great opportunities that kickstarted my passion for performance and drama, I went on to study Drama and English Literature at the University of Manchester, from which I graduated in 2022. I assisted in direction and choreographed an original play called 'I don't feel anything' as a part of University of Manchester's Drama Society's Autumn Fringe, which we also took to the Edinburgh Fringe Festival in 2022.
While at university, and still to this day, I became a part of a theatre collective called So La Flair Theatre. We are a collaborative group that create feminist and queer theatre as well as host cabarets, festivals and workshops. We took our first production on tour in 2022 to the Edinburgh Fringe Festival, 42 Degrees Festival, The Edge Theatre in Manchester and the Mcqueens Theatre in London.
I am now working as a freelance creative in Manchester.